Opportunities to support the Cycle 16 Trail
Happy spring Cycle16 supporters and fans! Flowers will soon be blooming and so are several activities to raise funds for the trail. That said, the Cycle 16 Executive could really use some extra hands to get the jobs done! 1. We need volunteers for the 2023 Northwest Trade Expo hosted in Smithers at the Civic Center on May 5 and May 6. There will be a Director from the Cycle 16 Executive overseeing each time slot. We need two additional community members at the booth to help sell raffle tickets and share trail information that is provided in brochures and on a trifold display. Individuals can sign up using this link: https://volunteersignup.org/QQ3MW

2. You can also support the trail by purchasing a raffle ticket to be drawn on June 10, 2023. Tickets will be available at the McBike Bike Swap this Saturday, April 15 and at the Northwest Trade Expo on May 5 and 6. You can also inquire about making a purchase by emailing info@cycle16.ca … e-transfers will be accepted.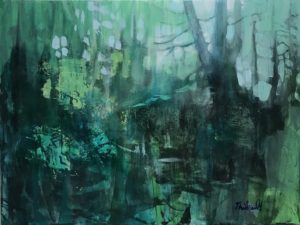 3. McBike is planning a long distance biking event for Sunday, June 11. Cycle 16 is keen to support the event and will fortunately receive some of the funds raised for helping out. We will need several volunteers in different roles so please mark your calendars to hold the date to either help or participate in the ride! We will post a volunteer sign up closer to the date when all required tasks are known. 4. Planning is in progress for the Grand Opening of Phase One of the trail. We hope to announce a date soon; however, it is dependent on completing a kiosk rest area when the ground is ready. We may be looking for volunteers as labourers to help lay paving stones so stay tuned! Thanks for your continued support to make the Cycle 16 Trail, connecting Smithers and Telkwa, a reality!!